Medicare is an initiative made by the USA government. As such, it provides coverage to certain medical expenses only. Unlike private medical insurance, this program doesn't cover the entire cost of your medical bills. But there are many other benefits you can enjoy when having any Medicare plan.
Before you even get eligible for Medicare, you must know what options you have. As seen here, there is a basic plan – Original Medicare, Medigap, and Advanced Program, i.e., Medicare Advantage. The latter is probably the most comprehensive option, as it provides some extra benefits not included in Original Medicare.
It is important to understand the Alignment Medicare Advantage plan if you want to get it. That will allow you to choose the best option for your needs and budget. Also, you'll be clear about other factors that may affect your choice.
Know Your Options
Part A and B are in the Original Medicare (OM) plan. They will cover your hospital expenses, doctor visits, and some prescription drugs. If you choose Part C, which belongs to Advantage Plans, it will cover all mentioned, plus dental care and some other health services not included in OM.
MA offers four different options. Health Maintenance Organization or HMO includes only in-network healthcare services. PPO stands for Preferred Provider Organization. It's designed to charge different rates for using medical services of both in and out-of-network providers.
Then, you can opt for a Private Fee-for-Service plan. When having this one, you can receive medical care from any provider. They just need to accept the approved charge from your policy. And finally, you can have Special Needs Plan (SNP) that offers coverage for medical costs for treating specific chronic diseases.
Know Your Needs
Before even thinking about health insurance options, you must know your medical history and possible medical services you might need. For example, if you smoke or have a pre-existing lung condition, you should opt for SNP. It can help you manage the costs of long-term treatments.
If you travel a lot or want to spend your retirement this way, you could use PPO and PFFS. When you're out of network area of providers within your Medicare insurance, you might benefit from these plans, as they include out-of-network clinics and labs, too. You can never know when you might need medical help and care. So it's better to be safe than sorry.
Also, making a list of services for which you will need coverage can be of great help. For example, if you wear glasses, you will probably need frequent checkups by an ophthalmologist. Opt for an MA policy that includes these, as well as accompanying analyzes and tests.
More on the pros and cons of MAs read below:
https://www.healthline.com/health/medicare/what-are-the-advantages-and-disadvantages-of-medicare-advantage-plans
Consider Costs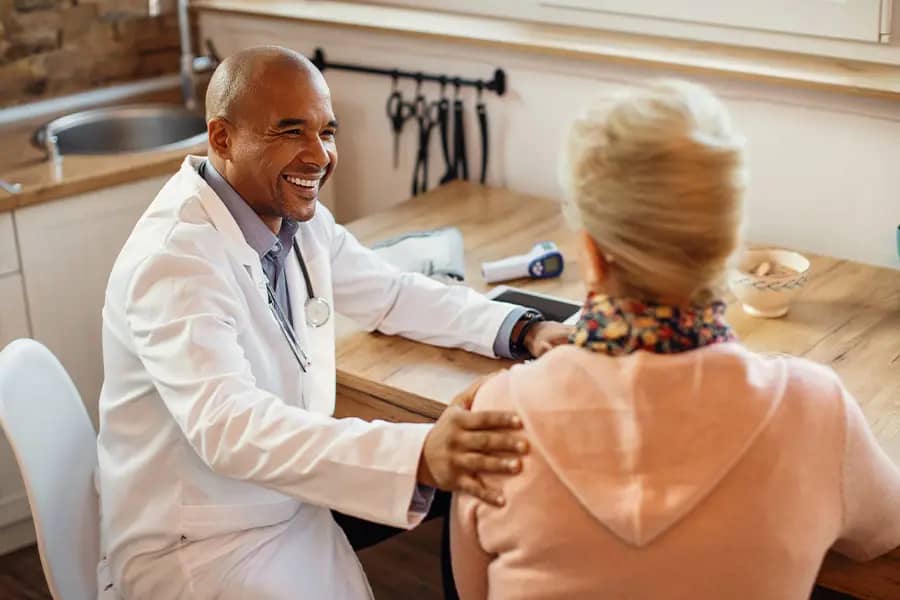 When choosing an MA plan, keep in mind the monthly premiums and how they fit your budget. Don't forget Part B premium, yearly deductibles, prescription drug refilling costs, etc. If you need regular specialist visits, remember to include those costs into the estimate as well.
If you already have Part A or B, and all your costs are already covered, having a Medicare Advantage will be an unnecessary cost. All you need is already included in your policy, so why paying more for something you already have? Adding Part D to your health insurance is a cost-effective solution if you regularly need extra services not included in your current plan.
Also, check all the rates for Medicare Advantage Plans from insurance companies in your area. When considering which policy you will go with, you should take the time to compare costs and what each plan offers in terms of coverage. See how you can fit it into the insurance policy you already have. Also Read – How Much Does a Cosmetic Dental Procedure Usually Cost?
Talk to Agent
The best way to choose a MA is to talk to your local Medicare representative. They will answer any questions you may have and let you know which plan is right for you. It is important that you read the fine print before signing anything or making a payment. You must know what you're getting yourself into before you commit to anything.
A broker will know all of the leads for you and assist you in choosing the right plan. These services are free, and you have all the rights to choose an agent who seems reliable and professional. On this source, get more information on how Medicare brokers can help you.
Choosing a health insurance policy is a very personal decision. Your future is involved here, so take the time to understand all of the options available. In order to ensure the best decision, think about enrolling in Medicare Advantage Plans. There are many different policies, so you can have a hard time finding the right one. Doing some research or talking to an agent can be of great help.