Are some of your teeth missing? Have you considered installing dental implants? These structures are designed to look, function, and feel like natural teeth.
The procedure is accomplished in two phases. During the first phase of surgery, the oral surgeon secures the implant to the bone, whereas in the second stage, the crown is placed. Most patients usually undergo tooth extraction, bone graft, or sinus lift before the surgery to prepare the mouth for the process.
There are numerous dental implants plantation Fl specialists that provide lifelong results for patients. It's paramount to adhere to their pre-op and post-op instructions.
Here is everything you need to know about dental implants.
Introduction
Dental implants are artificial structures designed to replace missing teeth. These structures consist of three parts, an implant, abutment, and custom-made crown. The implant is usually made of titanium, taking the role of an anchor for the crown. It resembles a screw, and it's inserted into the jawbone of patients.
In contrast, the job of the abutment is to connect the implant to the crown. It's a small but indispensable piece because of its function as a connector. Conversely, the crown refers to an artificial tooth, which is attached to the abutment. It's custom-made to match the mouth of the patient and the color of his/her teeth. The job of crowns is to function, look, and feel like natural teeth.
When compared to dentures, implants provide a wider range of benefits in terms of comfort and natural appearance. These structures improve chewing function, reduce the risk of cavities developing in the teeth nearby, and reduce the sensitivity of nearby teeth. Most importantly, patients aren't required to take them out and clean them every night.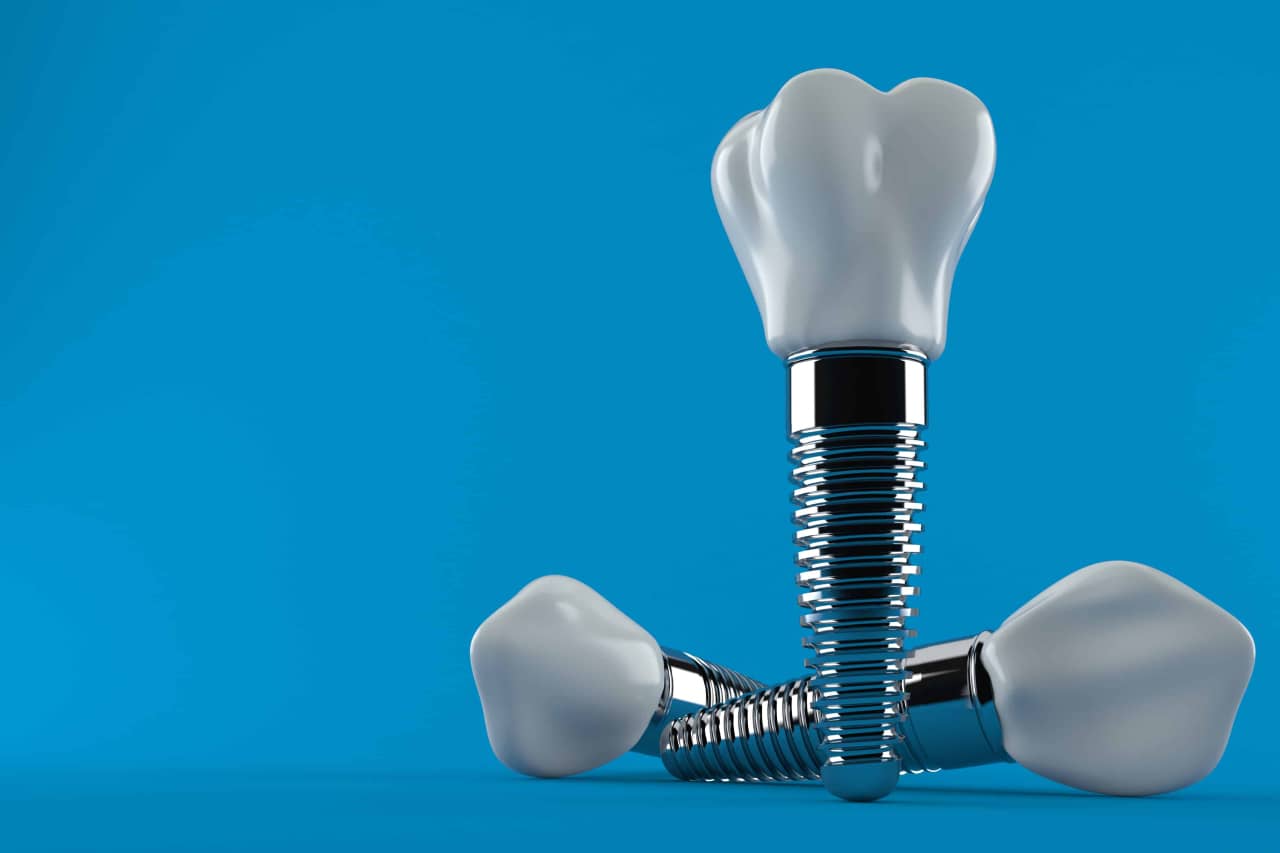 The most suitable candidates for dental implants are individuals with missing teeth, lost due to an injury, periodontal disease, or genetics. In order to be considered a good candidate for such a procedure, patients are supposed to have good dental health, no periodontal disease, and substantial bone in their jaws. Read here about the causes, symptoms, and treatment of periodontitis.
Nevertheless, there are certain groups of people who aren't considered suitable for undergoing a dental procedure of this kind. For instance, growing children are usually not allowed to get a dental implant, as the growth and development of their jaw aren't complete yet. Additionally, individuals with chronic diseases like leukemia and diabetes aren't advised to undergo such a procedure due to the potential interfering of the disease with the healing process. Also Read – Endomorph Diet & Workout Guide.
People interested in getting dental implants must have an initial consultation with their dentists to discuss and evaluate whether this procedure is feasible. Patients are supposed to have enough bone and space in the affected area for an implant to be installed. In the event of bone loss, a bone graft must be performed prior to the surgery.
What procedures are usually required before installing dental implants?
In order for dental implants to be functional and natural-looking, some patients might be required to undergo an additional procedure before the installation, such as surgical extraction, bone graft, or sinus lift. For instance, surgical extraction is necessary if part of the tooth has to be removed in the place of the implant. Once the tooth is removed, a bone graft is recommended for the preservation of the socket.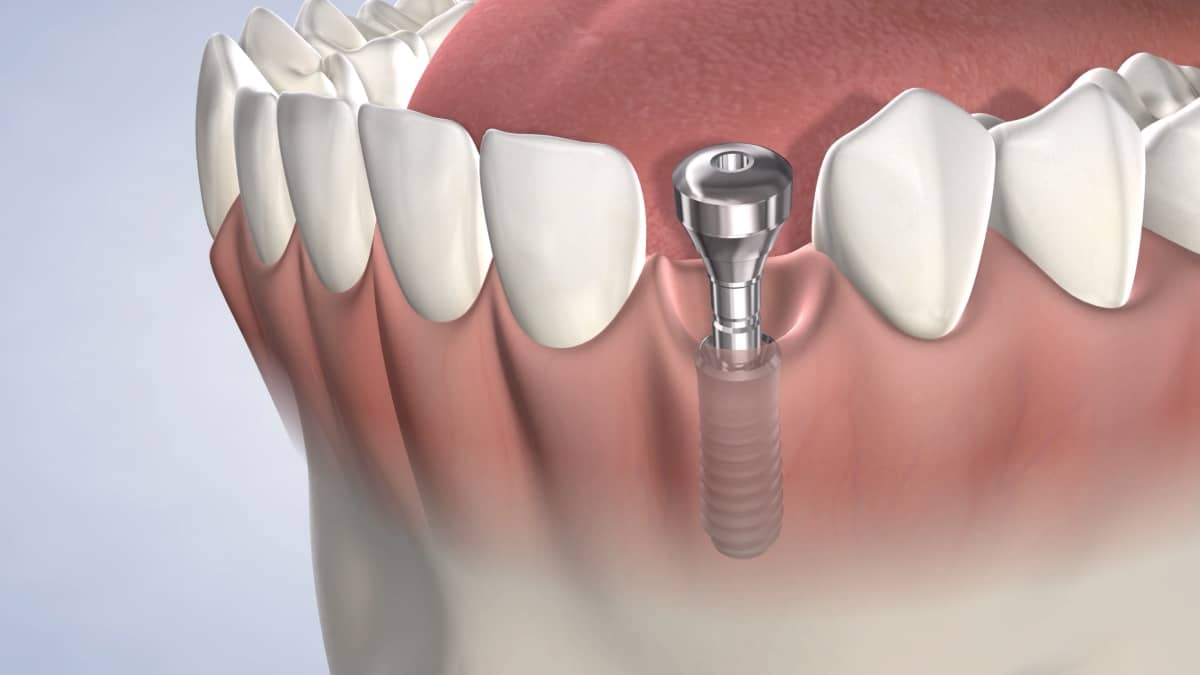 A bone graft is usually necessary to compensate for the deterioration of a bone after having a tooth removed for any reason. When such deterioration occurs, patients might be left with insufficient jawbone to support an implant. Bone grafting techniques either refer to growing or replacing the bone in accordance with the needs of patients. Follow this link, https://en.wikipedia.org/wiki/Bone_grafting, to learn more about the method, uses, and risks of bone grafting.
In addition, a sinus lift procedure might be required prior to having a dental implant installed. Sinuses have a specific location behind the cheeks and right above the upper teeth. When a tooth is lost, just a thin bone wall serves to separate sinuses from the mouth. If this sinus wall is overly thin, a sinus lift procedure has to be completed to make enough room for the dental implants. In the course of this procedure, the sinus wall is carefully lifted to create sufficient space for bone grafting material.
Types
After proving you are a suitable candidate for the procedure, the dentist is supposed to introduce you to the main types of dental implants and figure out the best option for you. There are five types of implants to take into account, including endosteal, subperiosteal, and all-on-four implants, as well as implant overdentures and implant-supported bridges.
For instance, endosteal implants are the popular type, as these are embedded into the jawbone, capable of holding a single or more artificial teeth. The small titanium screw is responsible for holding the replacement tooth. Subperiosteal models, on the other hand, are affixed on top of the jawbone, usually preferred when there is not enough bone to hold the artificial tooth. Dental surgeons usually opt for subperiosteal models in patients whose jawbone isn't high enough.
All-on-4 dental implants are usually preferred by adults who wish to avoid dentures. This procedure got its name because of the use of four implants per jaw. A small surgery has to be performed so as to add the titanium screws into the jaw.
Conversely, implant overdentures are believed to be an excellent alternative to traditional dentures. These are installed on top of implants, which provides greater stability in comparison with traditional dentures. Such overdentures provide various benefits like easier chewing, minimized discomfort, and improved speech.
Implant-supported bridges are preferred when more teeth are missing and patients do not have enough jawbone for structure support. Also, there could be a nerve nearby, which can be left unharmed by opting for such supported bridges. During the initial consultation, patients get their dental history reviewed, have X-rays done, and get their impressions taken.
The procedure starts with the first surgery, followed by a second one after the implant heals. During the second surgery, only a small incision is made. Then, the restoration stage follows. In the course of the last appointment, the dentist attaches the permanent bridge. Read – Bump On Roof Of Mouth.
Procedure
The procedure of getting a dental implant includes a couple of steps, starting with an initial evaluation. During the evaluation, your oral surgeon or dentist conducts a comprehensive examination to determine your jawbone condition and the best dental process. The purpose of the initial consultation is to take X-rays and impressions, as well as match the color of patients' teeth with the shade of their natural teeth.
Moreover, during the initial consultation, dentists determine the number of natural teeth about to get replaced with artificial ones. Sometimes, dentists do additional planning with other specialists, such as periodontists. Also, there is supposed to be a discussion about your medical conditions and potential medications you might need before the surgery.
It's common for dentists to prescribe antibiotics to patients to take for several days prior to surgery. The role of antibiotics is to prevent potential implant failures. Some dentists require patients to rinse with an anti-bacterial mouthwash like chlorhexidine. If doing the operation under local anesthesia, you will be allowed to eat a light meal a few hours prior to it.
Nevertheless, if the surgery is performed under complete anesthesia, you will be instructed not to eat anything past midnight on the night before the operation, as your stomach should be empty. After the initial consultation, you might have a tooth extraction if the tooth to be replaced isn't removed yet. Your dentist will most likely use Novocain, a local anesthetic, to numb the area and eliminate pain.
Furthermore, fractured teeth take longer to extract. Following the extraction, you will be advised not to smoke, spit excessively, drink through a straw, or blow your nose. All these actions lead to a dry socket and severe pain. Once the tooth is extracted, it's time to start the dental implant procedure, which occurs in multiple appointments.
During the first phase, you will have your mouth numbed with local anesthesia or provided with IV sedation to prevent discomfort. Your dentist or oral surgeon will make an incision in your gums in order to place the root implant. After it gets placed, your doctor will close the gums over the structure to ensure they remain covered.
Once the first phase ends, patients need a recovery period of a couple of months before they come back for the second phase. This period provides sufficient time for the bone around the implant to grow, as it has to be strong enough to remain in place. This is called osseointegration, referring to the process when titanium combines with the bone.
The healing process for each patient is different, taking up to six months before replacement teeth are placed. Once the implant is considered secure, the abutment is placed over it, referring to the piece that's going to hold the new tooth. When your gums finally heal, the dentist will make customary crowns, which are attached to the abutment.
Patients are likely to experience some discomfort following the surgery, such as bruising, minor bleeding, swelling around the gums, and pain. Therefore, you will be advised to eat cold foods, soft foods, and warm soup while recovering. You might also want to use ice packs to reduce potential swelling. It's important to avoid tobacco, as it increases the risk of root canal infections and stains the teeth. If you experience any pain, the doctor will probably prescribe you ibuprofen.
How to care for dental implants?
Long-term care is also essential for keeping your dental implants white and shiny. Although these structures are permanent, secure, and strong, it doesn't necessarily mean you should neglect them. They should be treated like your natural teeth by practicing good oral hygiene habits.
For instance, you should brush your dental implants twice a day, floss on a daily basis, limit citrus fruits, avoid smoking, and limit sugary and chewy foods. Also, you should limit your intake of coffee, tea, wine, and sodas. While these structures aren't affected by tooth decay, they can be affected by periodontal disease if you don't take good care of them.
Risk factors
As mentioned before, some patients aren't eligible for this procedure. Oral surgeons refuse to operate on individuals with acute illnesses, metabolic disease, bone disease, severe infections, etc. Also, these surgeons might refrain from operating on people with diabetes, HIV, osteoporosis, AIDS, heavy smoking habits, tooth grinding, etc.
Moreover, oral surgeons might decide not to operate on patients undergoing certain treatments like chemotherapy, radiation therapy of the neck and head, or bisphosphonate drug treatment. People suffering from any of the above-mentioned conditions or undergoing any of these treatments are under a high risk of complications, such as implant failure.
Potential surgery complications
There are certain potential complications of undergoing implant surgery that every patient is expected to know before deciding to do it. These complications can occur either during the surgery or afterward. These issues might include an incision opening after surgery, nerve damage, implant movement, infection of the structure, etc.
Additionally, patients whose structures show signs of exposure or movement should undergo further procedures to improve the condition of their gums and bone. There are several symptoms indicating that implant placement hasn't been successful. Some of these signs include excessive mobility of the screw, pus coming from the site, pain when tapping the structure, rapid bone loss, etc.
Cost
The cost of this dental surgery varies, as it's influenced by several factors, such as the types and number of implants, their location within the jaw, and the need for additional procedures before the surgery. While having your initial consultation, your dentist will provide you with an estimate of the cost. Also, certain dental insurance policies cover most of the cost.
A final note
If you have missing teeth, this solution is ideal for you.
Restore your smile and confidence!