DOCUSATE SODIUM; SENNA (doc CUE sayt SOE dee um; SEN na) contains a stool softener and a laxative. It is used to treat constipation.
This medicine may be used for other purposes; ask your health care provider or pharmacist if you have questions.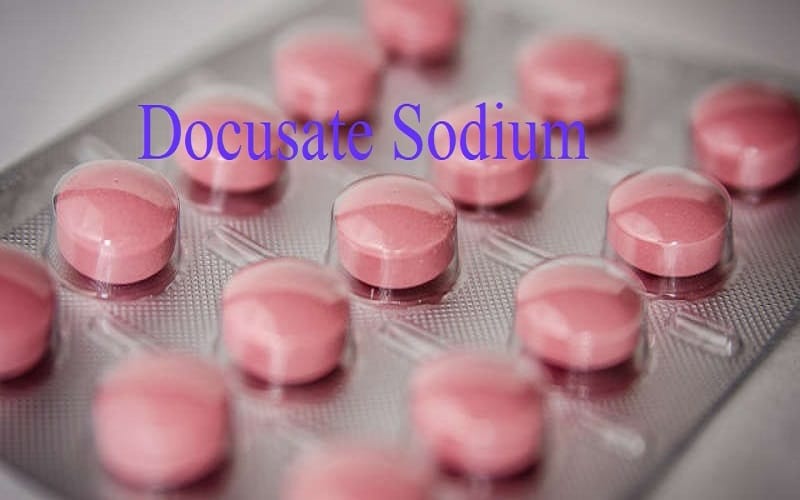 This medication is used to treat occasional constipation. Some medications and conditions can make constipation more likely. Stool softeners such as docusate are often the first method used for preventing and treating this type of constipation. Docusate is often used when straining to have a bowel movement should be avoided (e.g., after a heart attack or surgery).
Docusate is a stool softener. It works by increasing the amount of water the stool absorbs in the gut, making the stool softer and easier to pass.
Docusate Sodium Side Effects
Stomach pain, diarrhea, or cramping may occur. Irritated throat (with liquid or syrup forms) may also occur. If any of these effects persist or worsen, notify your doctor or pharmacist promptly.
If your doctor has directed you to use this medication, remember that he or she has judged that the benefit to you is greater than the risk of side effects. Many people using this medication do not have serious side effects.
Tell your doctor right away if this unlikely but serious side effect occurs: rectal bleeding.
A very serious allergic reaction to this drug is unlikely, but seek immediate medical attention if it occurs. Symptoms of a serious allergic reaction may include rash, itching/swelling (especially of the face/tongue/throat), severe dizziness, trouble breathing.
This is not a complete list of possible side effects. If you notice other effects not listed above, contact your doctor or pharmacist.
Docusate Sodium 100 mg
Drug Facts
Active ingredient (in each softgel)
Docusate sodium 100 mg
Purpose:- Stool softener laxative
Uses:- relieves occasional constipation (irregularity)generally produces bowel movement in 12 to 72 hours
Docusate Sodium Dosage
If someone has overdosed and has serious symptoms such as passing out or trouble breathing, call 911. Otherwise, call a poison control center right away. US residents can call their local poison control center at 1-800-222-1222. Canada residents can call a provincial poison control center.
Missed Dose
If you miss a dose, use it as soon as you remember. If it is near the time of the next dose, skip the missed dose. Use your next dose at the regular time. Do not double the dose to catch up.
Sennosides-Docusate Sodium
Uses
This product is used to treat constipation. It contains 2 medications: sennosides and docusate. Sennosides are known as stimulant laxatives. They work by keeping water in the intestines, which helps to cause movement of the intestines. Docusate is known as a stool softener. It helps increase the amount of water in the stool, making it softer and easier to pass.
How to use Sennosides-Docusate Sodium
Take this medication by mouth with a full glass of water (8 ounces/240 milliliters) as directed by your doctor. If you are self-treating, follow all directions on the product package. If you are uncertain about any of the information, ask your doctor or pharmacist.
Docusate Sodium Nursing Implications
Assess: cause of constipation – is fluid, fiber, or exercise missing from lifestyle; fluid balance.
Evaluate therapeutic response (decreased constipation).
Drugs should be discontinued if cramping, rectal bleeding, nausea, or vomiting occur.
Administer alone for better absorption.
Do not administer within one hour of other drugs, antacids, or milk.
Tablets/solution to be taken with a full glass of water.
Do not use undue force when giving enema.
Docusate Sodium Brand
In the U.S., dioctyl sodium sulfosuccinate is available under multiple brand names: Aqualax, Calube, Colace, Colace Micro-Enema, Correctol Softgel Extra Gentle, DC-240, Dialose, Diocto, Dioctocal, Dioctosoftez, Dioctyn, Dionex, Doc-Q-Lace, Docu Soft, Docucal, Doculax, Docusoft S, DOK, DOS, Doss-Relief, DSS, Dulcolax – Stool Softener (not to be confused with another drug marketed under the Dulcolax brand, bisacodyl, which is a stimulant laxative), Ex-Lax Stool Softener, Fleet Sof-Lax, Genasoft, Kasof, Luxa-basic, Modane Soft, Octycine-100, Pedia-Lax, Preferred Plus Pharmacy Stool Softener, Regular SS, Sulfalax Calcium, Sur-Q-Lax, Surfak Stool Softener, and Therevac-SB. Generic preparations are also available.
Namedocusate Sodium Colace
Colace (docusate) is a stool softener. It makes bowel movements softer and easier to pass.
Colace is used to treat or prevent constipation, and to reduce pain or rectal damage caused by hard stools or by straining during bowel movements.
Colace may also be used for purposes not listed in this medication guide.